SÓLHEIMAR ECO-VILLAGE GUESTHOUSE
STAY IN THE FIRST SUSTAINABLE COMMUNITY IN ICELAND
Sustainable community in
South Iceland
Sólheimar Eco-Village Guesthouse is located in Sólheimar, South Iceland.
It is part of a Sustainable Community with around 100 residents.
Besides the guesthouse, there is also a café and a store with organic vegetables grown in Sólheimar and other products made by the residents.
Sólheimar Eco-Village Guesthouse consists of two buildings, Brekkukot and Veghús.
Brekkukot has 10 rooms with shared bathroom and one apartment. There are double and triple rooms. There is a fully equipped kitchen available for use.
Veghús has 6 double rooms with private bathroom and 2 apartments for up to 4 people. There is a fully equipped kitchen available for use.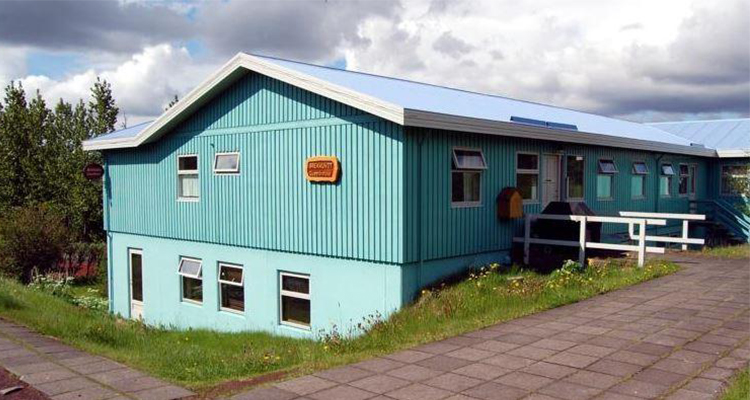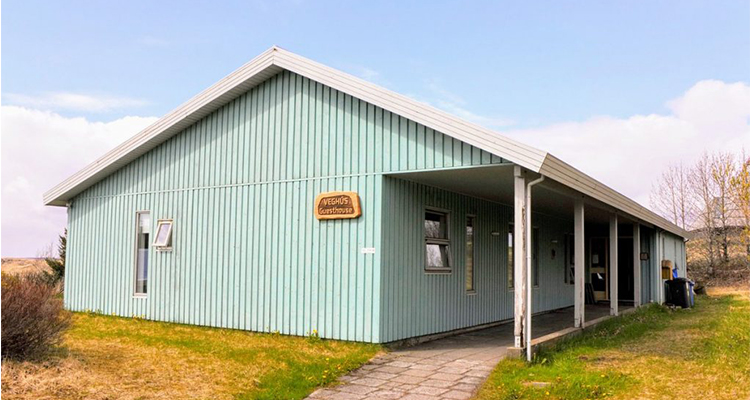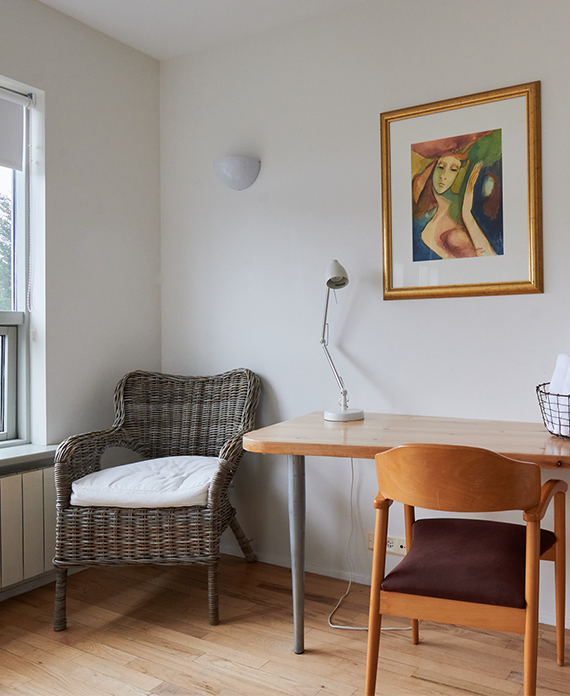 Fully equipped apartment for 4 people. It has one bed and one sofa bed.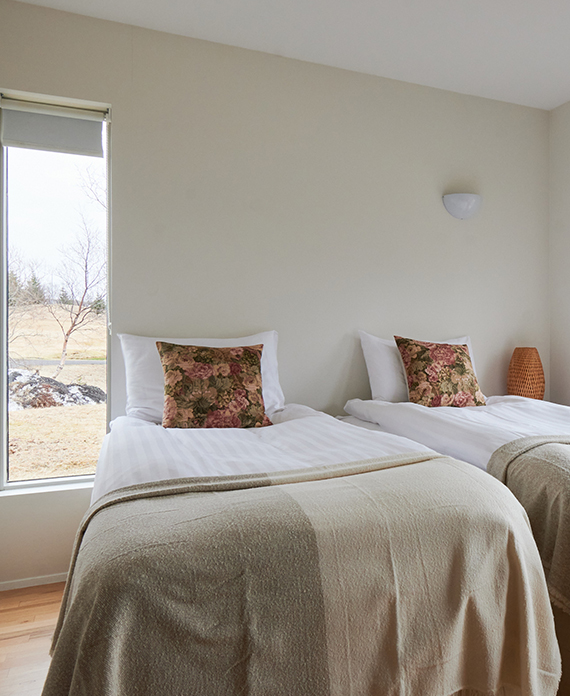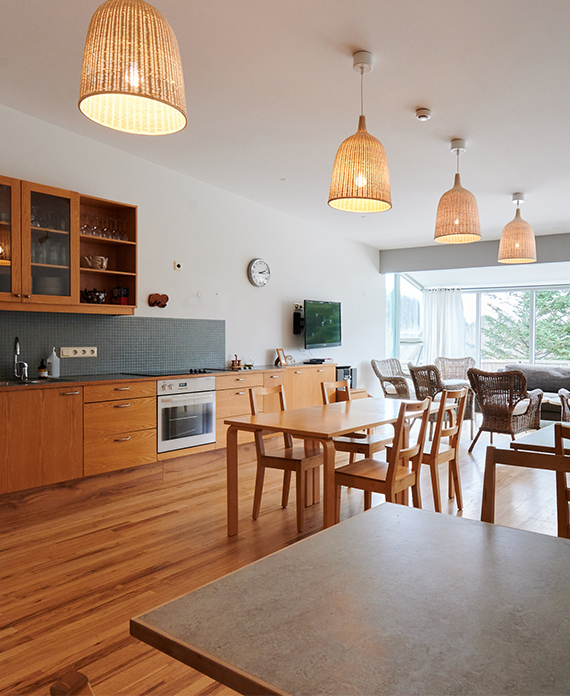 Fully equipped kitchen that our guests can use.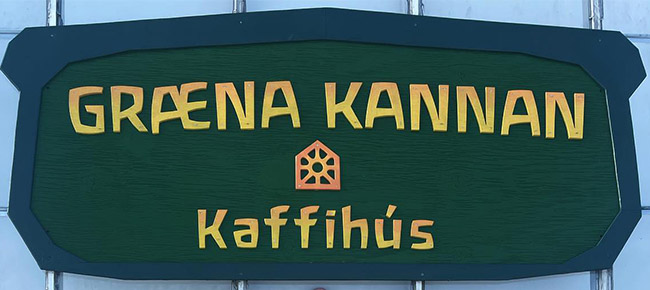 Hot lunch is available every weekday at Græna kannan from 12:30 to 13:30. You can also get our delicious tomato soup and home-made bread every day, on weekends as well. The soup is made from organic tomatoes and vegetables from our own greenhouses.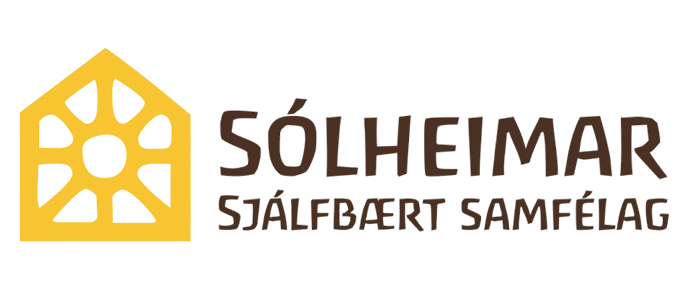 The work at Sólheimar is based on the foundation laid by Sesselja Hreindís Sigmundsdóttir. This was moulded by circumstances in Iceland during the early 20th century, Rudolf Steiner's anthroposophy teachings and Christian values. The ideologies of Dr Karl König and the Global Eco-village Network, and the approach followed at the Järna community in Sweden, are among the influences that have contributed to the present character of Sólheimar. Like Sesselja, Dr König believed firmly that people with special needs should share the same environment and opportunities as others, at play and at work.
The core ideology at Sólheimar is still the same as it was on 5 July 1930: to give individuals opportunities. Sólheimar provides each and every one of the people living there with opportunities to grow and develop and be an essential and active member of the community.
Those who are most in need of the opportunities that Sólheimar offers at any given time are not always the same people; needs change and will continue to do so. It is just as necessary today as it was in 1930 to examine the society in which we live and listen and be sensitive to who it is that has the greatest need for the openings offered by Sólheimar.
We did not inherit the land from our ancestors – we borrowed it from our children